Komkey has many customers who had cooperated with us for more than 10 years, In order to know each other more deeply, the best ways are to visit customer's company directly. To see the customer's product, and know their marketing. The most important is to have a meeting with the different department managers, to get direct feedback about your cooperation procession.
Based on the above cause, Komkey's manager Lemon visited Espain customer in May 2019. This customer started for cooperation in 2010, The purchase Sara warmly welcome for Lemon's visiting, she introduces their factory by the detail and shows their product and production line to Lemon.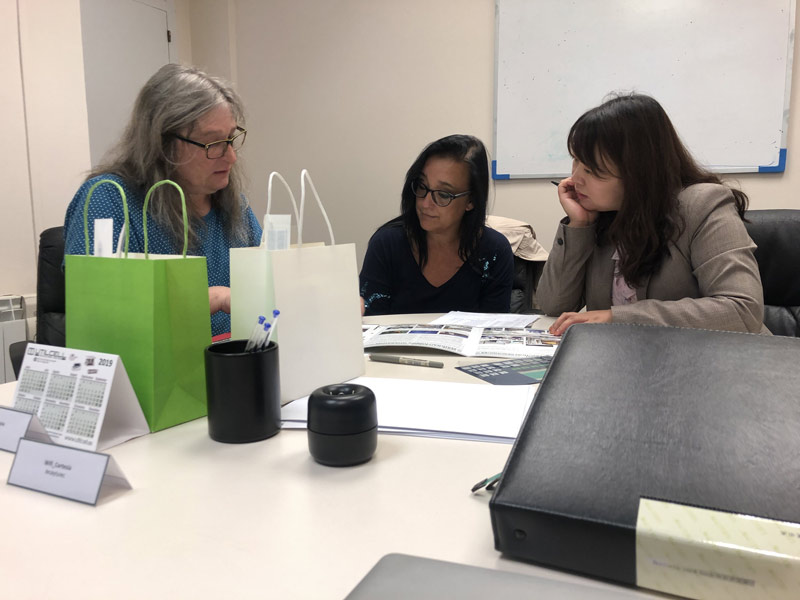 After that, Lemon have a meeting with a designer, purchase in the office, Lemon take some new sample to the customer, and provide lots of good suggestion to improve the current design. The customer is satisfied with a professional suggestion from Lemon. In the mean times, they are communication about how to make the cooperation better by payment terms, delivery date, price and so on.